What is a fencee Cloud? We present a new technology
Get an absolute overview with fencee Cloud mobile application
What is Cloud?
The Cloud is a secure place on the Internet through which all paired devices communicate with each other. Thanks to this, it is possible not only to share data with other users, but also to control, set up and manage fences from virtually anywhere. The only condition is an internet connection.
Through Cloud energizers, you not only control, but also check with notifications, which are immediately displayed on smartphone or in e-mail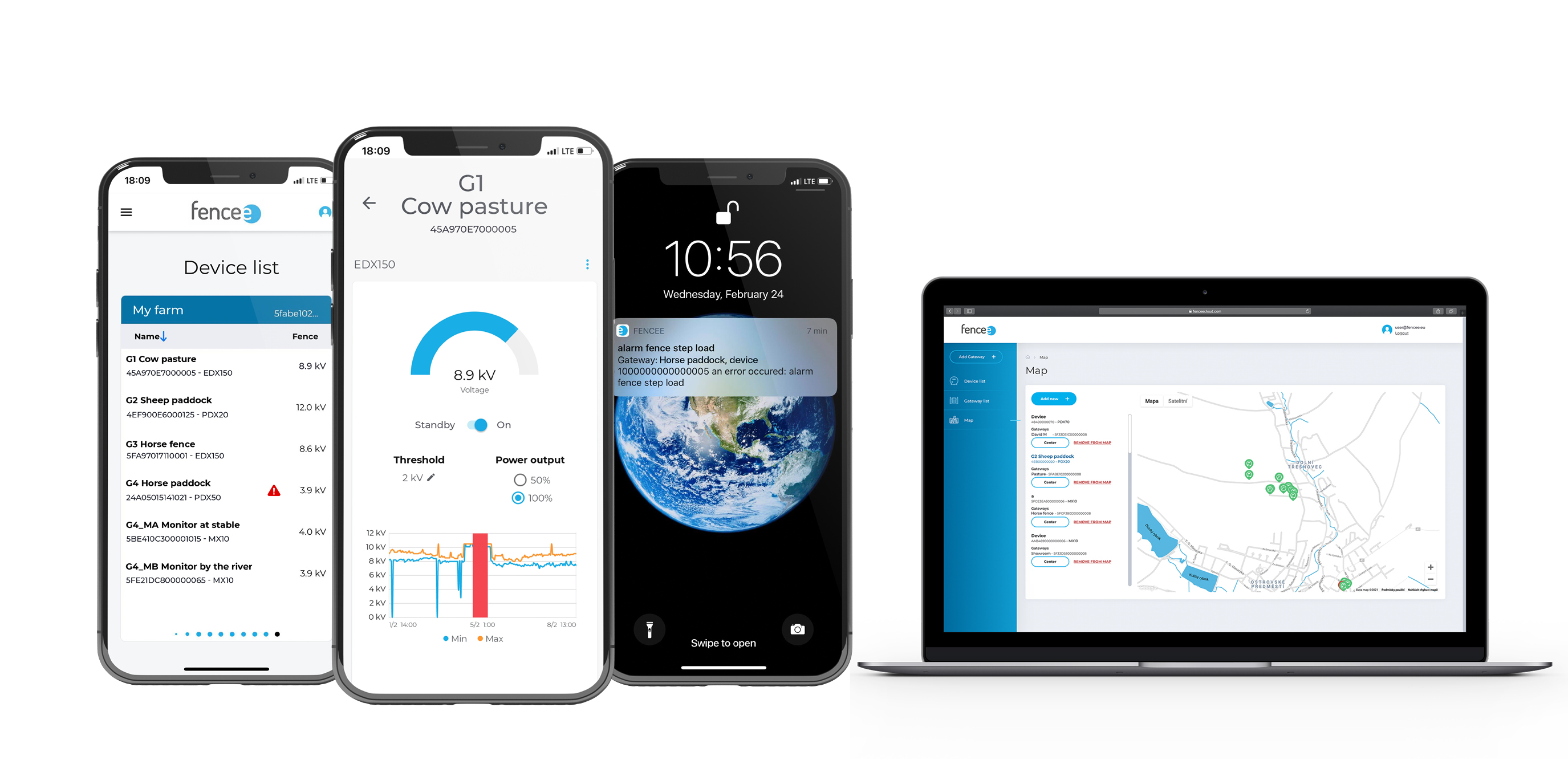 Well-arranged graphs - graphical representation of the course of measured values for the last 7 days
List of devices - clear lists of all connected devices, displayed according to the parent gateway
Online alarms - in case of an exceptional, fault situation - immediate alarm to the phone and e-mail
Map base - for easy orientation on a smart farm, you can place the device on a specific location on the map. From the map, you can easily click directly on a specific device
All clearly!
An overview of important values in your cell phone, tablet or computer.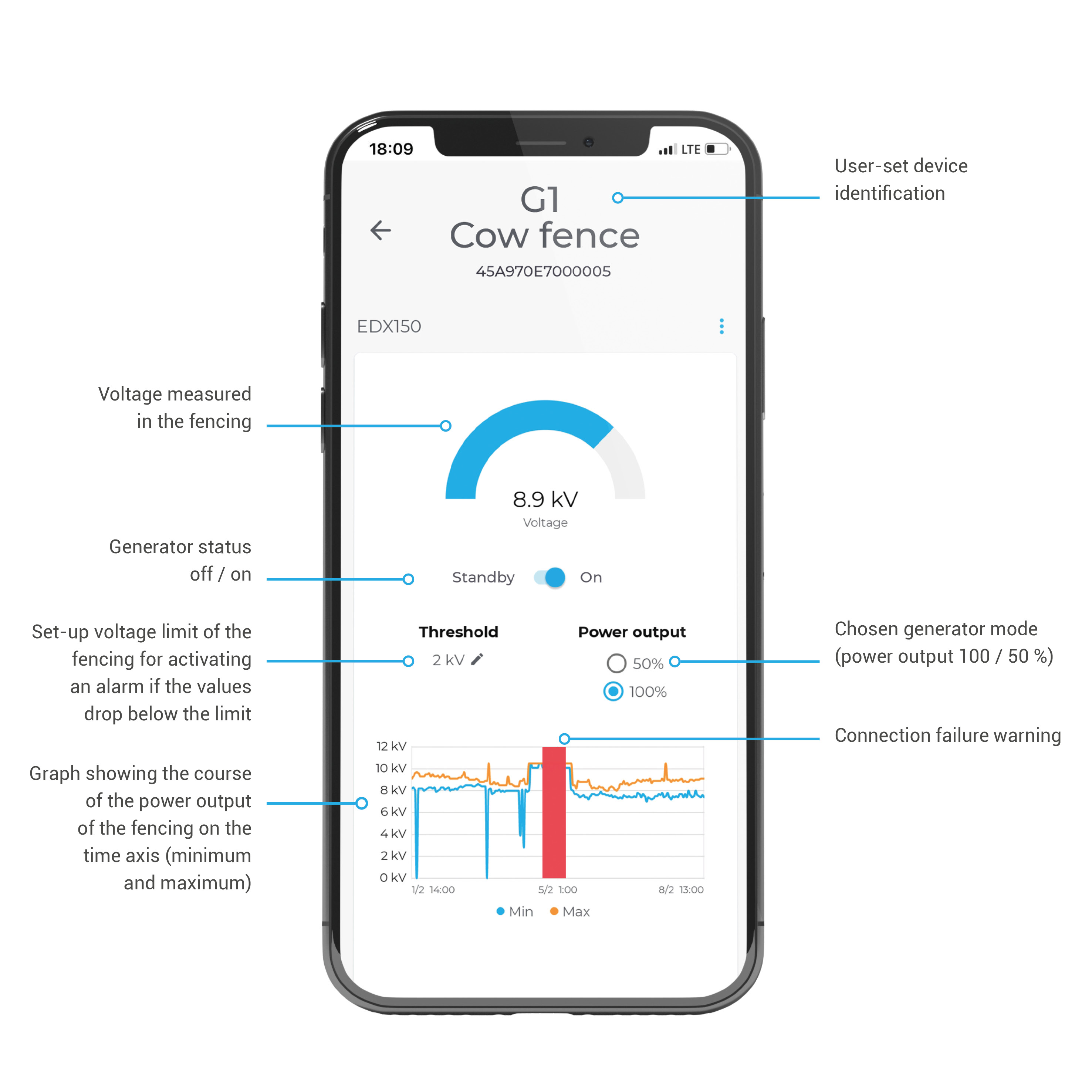 Watch and control
All values that you can remotely set and monitor using the fencee Cloud application.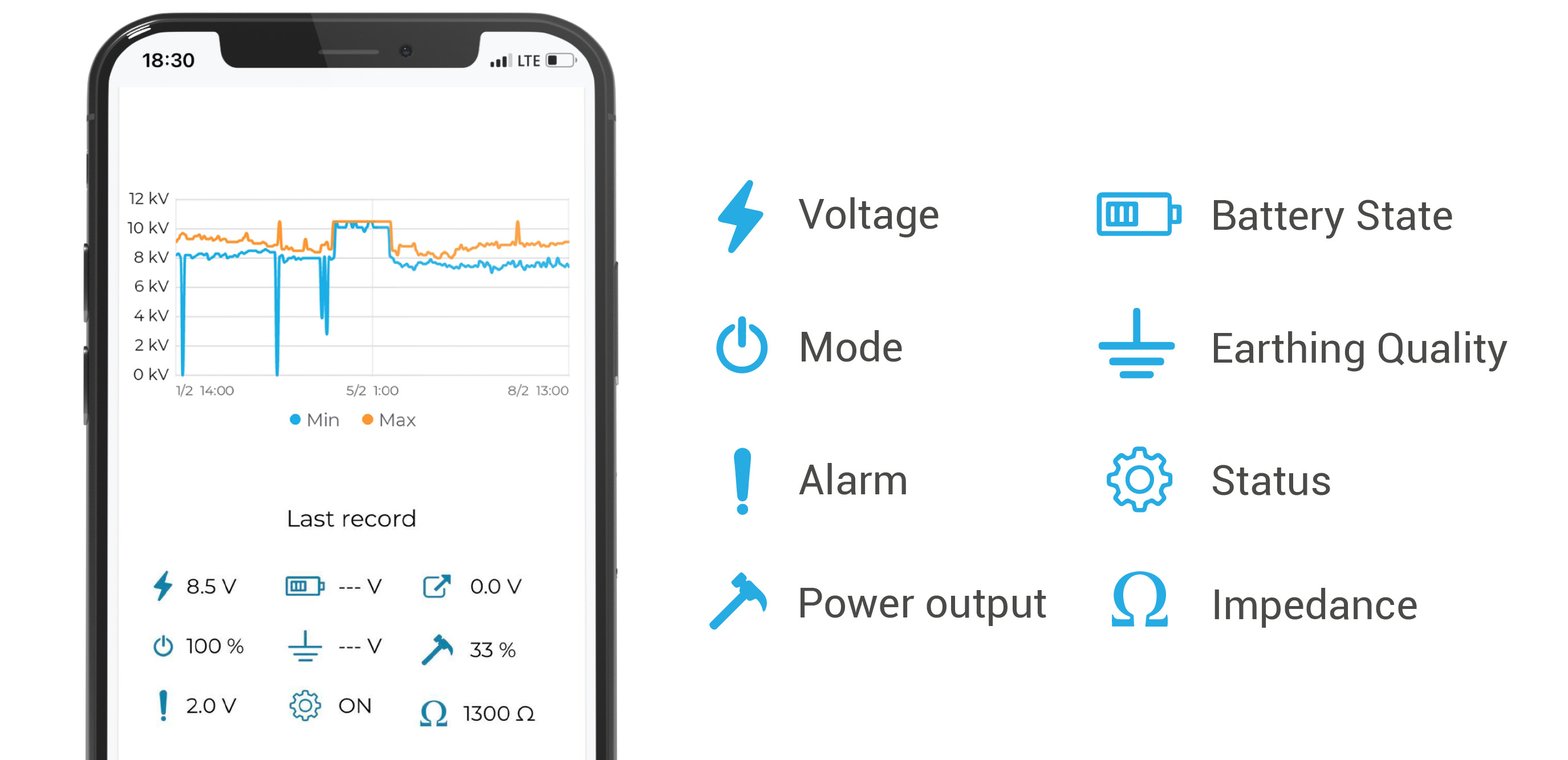 Application for Apple iOS.

  Application for Android.